Guangzhou Shenzhen Ningbo Shanghai Beijing Railway freight forwarder to Russia
Guangzhou Ever Triumph Logistics LTD provides professional Railway transportation from China to Central Asia,Russia,Europe,Such as Uzbekistan and Kazakhstan, discount rate is very high,so we have a long term cooperation with some large international trade company,such as NYCO,HASSAN,BFTI,SHERAV and so on.We assure that our competitive rate&professional service will reduce your freight cost.
Railway Freight Service scope:
Our China Network Shenzhen,Guangzhou,Lianyungang,Yiwu,Ningbo,Shanghai,Tianjin ,Qingdao etc.
--Supplier qualification verifying, with extra charge;
--China national wide pick up, with extra charge
--Packing condition check and reinforcement before shipment;
--Easy & Simple QC before shipment for free;
--Certificates of Original issuing: CO, FTA, Form A, Form B, Form E, Form F, Form M etc.
--Cargo pictures before shipment;
--China customs declaration;
--Email daily cargo tracking status to you until it's delivered;
--Insurance handling (0.15% of invoice value, min.$15.-)
--Timely cargo tracking and feedback, 24-hour service everyday.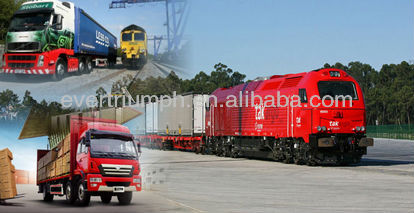 We offer below dangerous cargo service:
1. Warehousing service;
2. Loading and unloading;
3. Export lisence
4. Customs declaration
5 .Cargo status tracking
6. Easy and simple QC service with pictures before shipping
7. CO,Form A, Form B, Form E, Form F, Form M, FTA etc.
8. Insurance handling, premium is 0.15% min $25.
Railway Freight Working procedure/Steps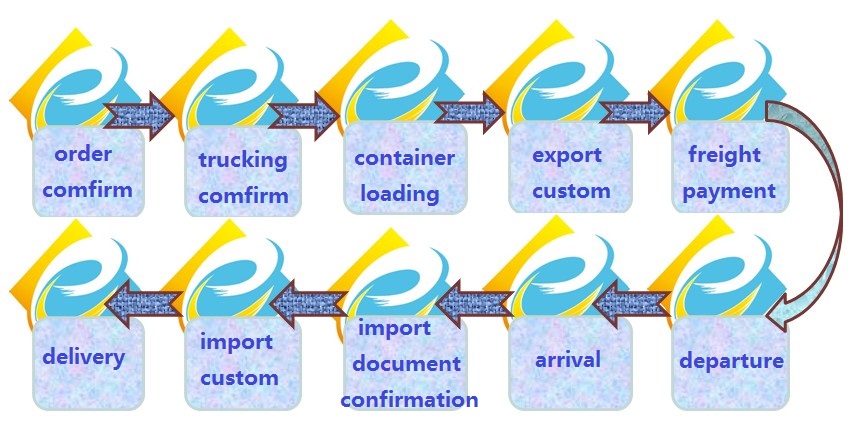 Departure Cities from China:
Including Guangzhou, Shenzhen,Guangxi,Chengdu,Zigong,Shanghai, Ningbo, Lianyungang,Qingdao, Dalian etc.
Via:Erlianhaote, Ulaanbaatar

Destination Cities in Russia:
Including Moscow,St.Petersburg,Chelyabinsk,Ekaterinburg (Sverdlovsk-tov),Kazanj(Lagernaya),Tyumenj(Voynovka),Ufa(Chernikovka),Orenburg,Samara(Bezymyanka),Sochi,Novosibirsk(Kleschikha),Barnaul,Omsk,Tomsk,Khabarovsk,Kirov,Kotlasskiy,Arkhangelsk,Petropavlovsk,Irkutsk(Batareinaya),Novoorsk,Krasnoyarsk(Bazaikha),Nizhniy Novgorod (Kostarikha),Permj (Blochnaya),Rostov-na-Donu,Blagoveschensk,Nizhnevartovsk,Irkutsk,Chita etc.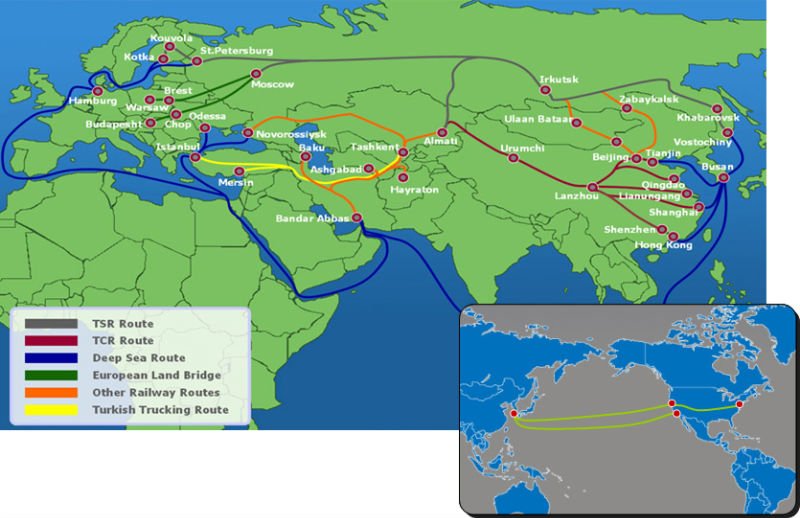 Quote for Reference:
| | | | | | | | |
| --- | --- | --- | --- | --- | --- | --- | --- |
| Ningbo TO Tashkent ($) | freight | Docment fee | Truck | Customs | Bank fee | Days | Total |
| 40ft | 8250 | 20 | 400 | 30 | 35 | 20 | 8735 |
How to work with us?
1. You send our company & contact info to goods supplier, and copy the email to me;
2. We contact supplier and pick up goods;
3. We measure goods' weight and dimensions; and send measuring pictures to you for confirmation.
4. You confirm the final chargeable weight and prices.
5. We issue Freight Invoice to you and you make payment;
6. We ship goods via FedEx/UPS/DHL and provide tracking number(s) to you.
7. We keep updating cargo status to you until delivery.


Railway Shipping Service terms and conditions:
Quote is subject to destination duty and tax if applicable.
(most courier shipments are free of duty, plz check with local broker or custom for info)
Quote is for general cargo only, not for goods contains any magnet, oil, fuel, liquid, powder, battery, copy products etc.
What we provide is agency service, the transportation is subject to carrier's service terms and conditions.
Our promise:
--Closely keep posted with you
--keep working with you together in the same time as to communicate in time;
--Combine the shipment from defferent supplier and make the combine packing list;
&commercial invoice to one set original document
--Update cargo tracking information for you

---------------------------------------------
Safety for Delivery & Transport is our 1st Priority.
Ever Triumph Logistics Limited
Thanks & Best Regards
Skype:cansalesf
Telephone:158-2029-7837
Wish you prosperous business!!